Dear Member,On behalf of the Board of Directors of the Cosmetology Association of New Brunswick, we are very excited to present all Members in good standing the following Life Insurance plan from Blue Cross.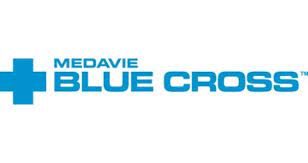 The Blue Cross Life insurance benefit we are proposing for CANB members consist of the following:
| | |
| --- | --- |
| Benefit Formula | Flat amount |
| Benefit Maximum | $10,000 |
| Non-Evidence Limit | $10,000 |
| Terminal Illness Benefit | Included |
| Benefit Reduction | The amount of coverage reduces by 50% at age 65 |
| Termination | Age 70 |
The benefits are paid to a named beneficiary or estate of the deceased.
No health questions.
This benefit is mandatory for members of the association.
Annual fee $10.00
A Motion was presented to and voted on by the Members in attendance at the AGM on October 17th, 2021 to add $10.00 life insurance coverage to the membership annual renewals.
The group benefits coverage will provide you with the peace of mind that you are protected today and in the future.
Sincerely,
The Board of Directors/CANB