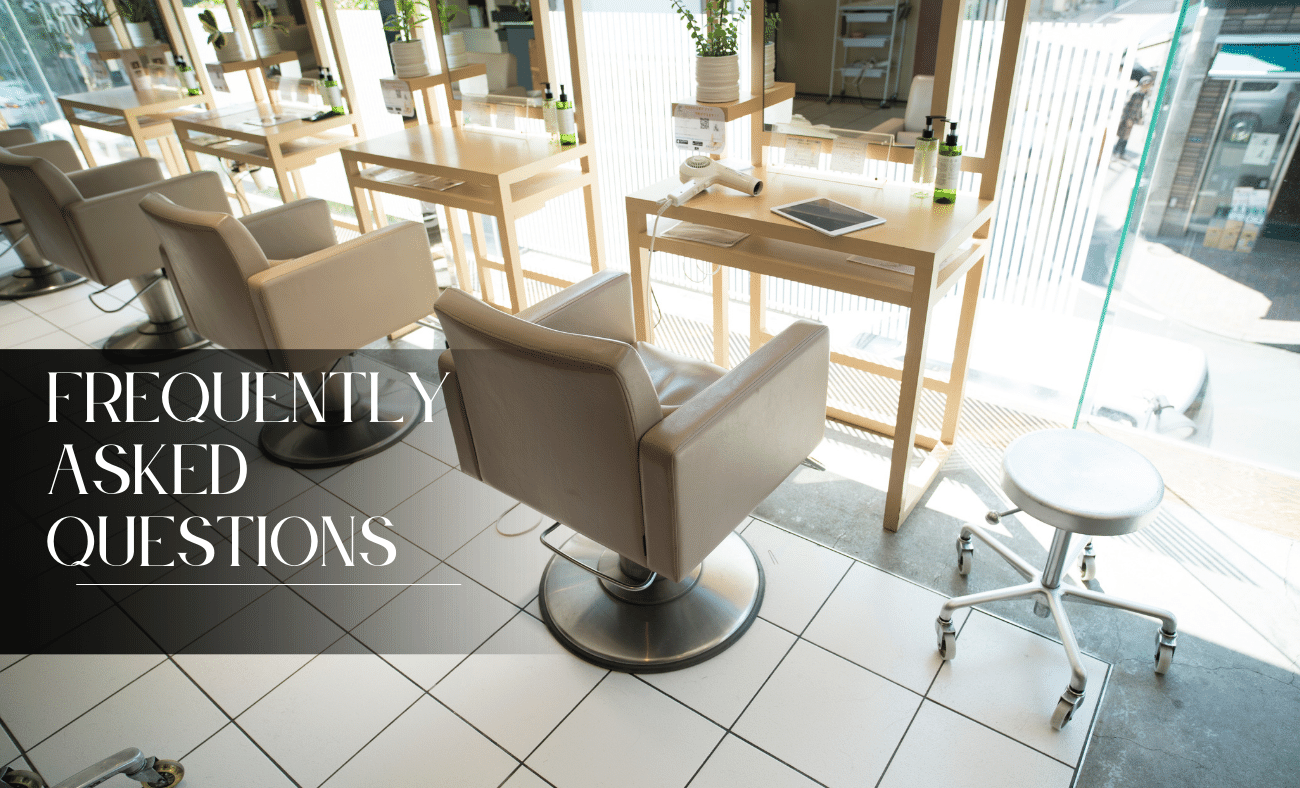 What is the Cosmetology Association of New Brunswick? What does it do?
The Cosmetology Association of New Brunswick is a self-governing professional association, sometimes called a regulatory body. We are legislated to ensure that cosmetology services in New Brunswick are offered to the public safely and healthfully. We uplift the professionalism of our skilled trade and protect the public.


What is Cosmetology?
Cosmetology is a skilled trade that involves beauty treatment including, but not limited to, hair styling, cutting, and colouring, skin, and aesthetic treatments, make-up application, lash extensions, manicures and pedicures, and non-permanent hair removal, and depilatory treatments. In New Brunswick, our legislation regulates beauty treatments that do not puncture the skin.


What does the CANB do? How do you ensure that regulated services are offered to the public safely and healthfully?
We ensure that regulated services in NB are offered to the public safely and healthfully by:
Managing licensing requirements. This means ensuring that practicing cosmetologists in NB have proper training and knowledge and are operating in hygienic environments.

We oversee training and facilitate exams for cosmetologists entering the industry
We work with cosmetologists entering New Brunswick to ensure compliance with our provincial certification and public health standards
We perform inspections on salons/spas for health and safety
We enforce compliance with the regulations and licensing requirements

The CANB also maintains the legislation and regulations to ensure they are current and relevant.
In addition to fulfilling our legal requirements as a self-regulating body in New Brunswick, the CANB supports members by sharing best-business practices, creating a community of practitioners, celebrating the industry and sharing stories of success. The CANB also advocates to the government on an as-needed basis on decisions that might impact the industry.

Why is cosmetology regulated in New Brunswick?
Cosmetology is a skilled trade and requires extensive training. Given the use of chemicals, sharp tools, heat, and other products, as well as the vulnerability of clients receiving services, it is important that cosmetologists are regulated to maintain a high level of professionalism in the industry.
Notably, most jurisdictions in North America have had a regulated beauty industry in the interest of public health for decades. The New Brunswick Hairdressers' Association was the founding association and was enacted under the "Hairdressers' Act" in 1962. In 1998 the NB Legislature enacted the "Cosmetology Act ", which created the CANB and dissolved the Hairdressers' Association.


What is a regulated trade, occupation, or profession?
When a trade, occupation, or profession is regulated it means that you must have a valid license issued by a regulatory body to provide any services set out in the governing Act of that trade, occupation, or profession. If you are not licensed by the regulatory body, it is illegal to provide those services or hold yourself out as being entitled to provide those services. A regulatory body controls licensing through its governing Act, by-laws, and rules or policies. Licenses are valid in the province in which they are issued.

What does it mean to be a licensed cosmetologist in NB?
It means that you are qualified under the Cosmetology Act, bylaws, and policies to perform the services set out in the Act and to hold yourself out as being qualified to provide those services. Once licensed, you are entitled to identify yourself as a cosmetologist and as a specific trade, occupation, or profession within the CANB mandate. For example, as a person entitled to practice cosmetology as an aesthetician, hairstylist, make-up artist, lash & brow technician, nail technician, technical cutting stylist, depilatory technician, or specific cosmetologist.

How do you become a licensed cosmetologist?
Individual cosmetologists are licensed through the Cosmetologist Association of NB. This means that they have completed their training and have paid their membership fees of $55. Training includes extensive theory, practical, clinical, and client quotas, and completing a provincial theory and practical exams. Hairstylists require no less than 1600 hours; assistant hair stylist 300; depilatory technician 300 hours; aesthetics 1300 hours; Lash & Brow technician 300 hours; make-up 300 hours; nail technician 350 hours, technical cutting stylist 1000 hours, creative specific hairstylist 350 hours. Members are required to resubmit annually and keep up to date on their training. With increased training, they can also receive elevated professional designations.
Salons receive a permit from the CANB to be open. This means that they have been inspected for health and safety. The public can verify the salon permit through our member search on our website.

How do I know if my cosmetologist is licensed?
The CANB maintains a publicly accessible member database. We encourage the public to search for their practitioner on this database to ensure they are using a licensed practitioner.

What do I do if I can't find my cosmetologist on your database?
If you are searching for a cosmetologist on our database and cannot find them, please contact our office to verify that they have a valid license.

What happens if you identify someone who is practicing without a license?
If we identify someone who is practicing without a license, the individual will receive notification that their license is not valid and the association will attempt to work with the individual, and bring their practice into compliance before pursuing more serious enforcement measures.
If the person does not respond or comply, the Association, under the authority of our legislation, can bring an action to the Court of King's Bench for violation of our Act; we can file an injunction to close the salon and their offering of services and under the Provincial Offenses Procedure Act as a category H offense can be fined between $500 and $20,500.00.

Do you recognize out-of-province training?
Our regulations require an out-of-province application form to be completed if a cosmetologist trained out of province wishes to practice in NB.
The application requires documentation such as proof of training, curriculums, license (if applicable) work experience, etc. Depending on the documentation received the candidate may or may not be required to pass the provincial theory and practical exam, which is a requirement to become licensed and able to work as a cosmetologist in NB.