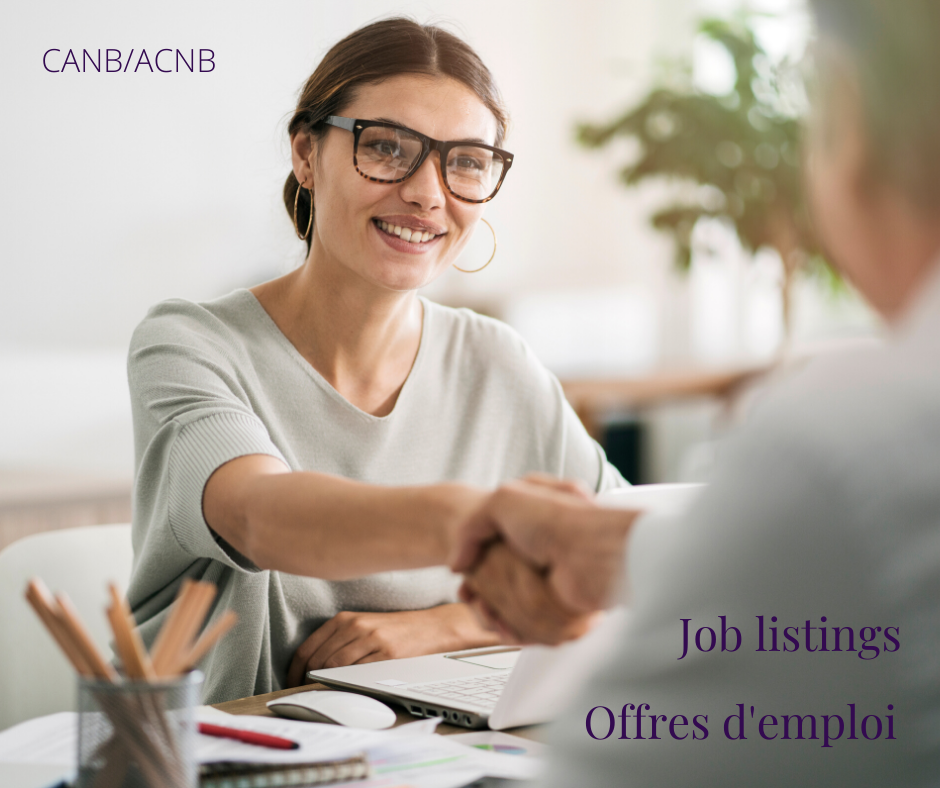 ---
Job Listings
We want all of our Cosmetologists to find rewarding and successful careers in the industry. This is why we have dedicated this section to job listings.
If you are a member looking for employment, or a Business Owner wanting to hire, send us a PDF Job Posting and we will list it on our website.
---
Salon 520
We're hiring! Looking for a stylist to join our team Salon 520 – 520 Beaverbrook ct. We offer a trendy, laid-back atmosphere with free parking and easy access in downtown Fredericton. Chair rent only, so a clientele is a must but there is room to grow your client base. We look forward to meeting you. Please contact Jamie Webb at 472-1221.
(
posted October ,2021
)
---
Aveda Atlantic is looking for talented Estheticians and Stylists with 2 or more years of experience and a love of education to join our team as contract Aveda Atlantic Educators!
The successful candidate must be a licensed Esthetician and/or Stylist and possess the following characteristics:
- LOVE what you do
- Be a team player
- Multi-task, handle stress well, be flexible with hours
- Be a problem solver and thrive in an ever-changing environment
- Maintaining a positive and upbeat attitude
- Bilingualism an asset
If these values describe you, APPLY TODAY by sending your resume to
education@avedaatlantic.com
Requirements:
- 2 + years experience in a spa/salon setting
- Passionate about learning and teaching
- Strong presentation & communications skills
- Aveda product knowledge/experience is a plus!
-Bilingual
---
ESI Job Posting Website
A NEW FREE SERVICE TO REVIVE THE INDUSTRY IN NORTH AMERICA
You own a business in the Beauty Industry and you're looking for a new member to join your team. Esthétique Spa International allows you to post your job offer, FREE of charge, on their website.
Or:
You're a beauty professional and you're looking for a new job or maybe a career change?
Take a look at job offers already posted.
Visit this link for more information and to get started:
ESI Beauty Industry New Service
---
Joudy's Beauty Center
281 Restigouche Road
Oromocto NB
Posted August 16th, 2021
Beauty Salon in Oromocto looking for hairstylists, nail technicians and estheticians to join our team.
Commission pay or chair rentals
Monday to Friday 8:00 AM - 6:00 PM
Saturday 8:00 AM to 5:00 PM
Flexible Schedule
Free on-site parking
Transportation available if needed
---
Beauty Mark Salon
-
Fort Simpson, Northwest Territories
Urgent!
Posted: August 4th, 2021
A fantastic opportunity is available for the right person!
Travel and hotels to Fort Simpson are covered!
Accommodations including utilities, internet, and satellite is also provided
Guarantee a minimum of $25/ hour.
Recently our full-time hairstylist retired and returned home to Nova Scotia after 5 years and I really need to fill this position ASAP.
BeautyMark is the only salon in the region and the next closest salon is a 4-hour drive away.
---
Beauty Works
284 Botsford Street Moncton
Posted June 8th, 2021
Salon Rental Space Available
Join this well-established Salon in downtown Moncton! We have an immediate opening for an Esthetician/Microblading Specialist/Lash Technician. This is a room rental opportunity with a waiting clientele in place as a jump start to help grow your business. We have all the proper measures and processes in place to ensure our customers and ourselves are kept safe and comfortable. Relaxed, Great service, Great prices, Long-lasting friendly relationships with all of our Clients! That's what makes our Salon so successful! Call Kim for further details at:
854-7532 or call/text 850-1250.
Beauty Works
284 Botsford Street, Moncton NB
---
NAKAI Spa Salon Studio
(Moncton & Saint John N.B)
NAKAI opened in 2006 and has been winning the hearts of guests and the acclaim of the industry ever since. NAKAI is a family-owned New Brunswick company and has 2 locations – Moncton and Saint John.
For a position with us, you must be passionate about providing ultimate customer experiences; have a positive attitude and high expectations for yourself and be interested in helping to build an amazing organization with a great working environment. Successful Candidates will be goal oriented, flexible, reliable, learning-minded, passionate, and able to workdays, evenings, and weekends. Student applications are welcomed!
Package Includes:
• Hourly or Commission rate - depending on domain, experience and performance.
• Generous Gratuities
• Health Care Benefits
• Sales Incentives
• Product and service discounts
• Development Program and Career Opportunities
• An amazing environment where we have the privilege of making Guests feel great and stress-free
• Full and part-time schedules available
Please email
skelly@nakai.ca
and attach a resume/cover letter to the attention of Ms. S. Kelly as soon as possible.
www.nakai.ca
---
Head Shoppe
1633 Mountain Road, Moncton, NB
Posted April 13th, 2021
We are seeking a licensed Esthetician to join our team! We are a locally owned salon with a great reputation within our community. If you are a passionate, motivated esthetician who loves having fun at work, we'd love to meet you!
Enjoy competitive wages, free education throughout the year, health care benefits, and lots of opportunities to learn and grow!
Also, enjoy:
• A safe working environment for you and your clients
• A guest services team to answer phones and greet your clients
• Employer RRSP contributions
• Ongoing education opportunities by world-class educators
• And more!
The time is now to make a change! Please forward confidential resume to Laura or Gail at mctn@headshoppe.ca
---
---